A delicious fudgy brownie made more interesting with the addition of buttermilk! Over the years of baking, I have come to realize that adding buttermilk to your baked goodies makes it extra moist and soft. I have a lot of chocolate cake recipes that uses buttermilk. And when I came across a recipe that uses buttermilk, I had to try it out! Needless to say, this was another super tasty and fudgy brownie!
BUTTERMILK BROWNIE
Preparation time 25 mins | Baking time 30 mins | Makes 16 squares
Recipe from - here
Ingredients
Unsalted butter - 113 gms (1/2 cup)

Cocoa powder - 1/4 cup

Oil - 1/2 cup

Sugar - 2 cups

Eggs - 2, large

Buttermilk - 1/4 cup

All purpose flour (maida) - 2 cups

Baking soda - 1 tsp

Salt - 1/2 tsp

Vanilla - 1 tsp

Semi sweet chocolate chips - 1 cup

Instant coffee

powder - 1 tsp (I used nescafe

)
Method
1. Pre heat the oven to 180 degrees C. Grease and line a 9 inch square baking tray.
2. Take the butter, oil, cocoa powder and coffee in a saucepan. Whisk until the butter melts completely.
3. In a large bowl, take the eggs and vanilla and beat until light and fluffy.
4. Add the sugar, buttermilk and the melted butter mixture and beat until combined.
5. Add the chocolate chips and mix it into the batter.
6. Pour into the prepared pan and bake in the preheated oven for 30 minutes or until a skewer comes out with a few crumbs sticking to it.
7. Let it cool in the pan for 20 minutes and then remove the brownie from the tray.
Notes
1. I used granulated sugar but powdered it before using.
2. Here is a link on how to make buttermilk for baking.
Until next time,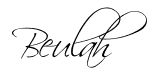 Share this post if you found it useful!