Peanuts and sesame seeds are very good for health, peanuts are rich in protein and sesame seeds are rich in calcium and combining these two with a sweetener like jaggery that is rich in iron, makes this a healthy snack to make for your family.
VERKADALAI ELLU URUNDAI
Preparation time 10 mins | Makes about 25 balls
Ingredients
Peanuts - 1 cup

Sesame seeds - 1/2 cup

Powdered jaggery - 3/4 th cup
Watch this video in English
Watch this video in Tamil
Method
1. Roast the peanuts till it changes color . Set aside to cool.
2. Roast the sesame seeds till it pops (about 3 minutes). Let it cool.
3. Once the peanuts are cool, rub between the palm of your hands and remove the skin.
4. If you are not able to remove the skin easily, then roast the peanuts again for a little longer.
5. Add the peanuts, sesame and jaggery to a blender and blend to make a coarse powder.
6. Take a little amount of mixture at a time and roll to form a ladoo (ball).
Storage
Keeps well for 2 months also if it's refrigerated. You can also put it in an airtight comtainer and keep it out for 2 weeks.
Notes
1. If you don't roast the peanuts properly, then you will not be able to remove the skin easily. So roast the peanuts well.
2. You can use black or white sesame seeds.
3. You can also used roasted peanuts which will make your work more easy!!
4. If you're not able to make balls out of this mixture, grind the mixture for a little longer and the peanuts will release some oil which will help in binding the balls.
Until next time,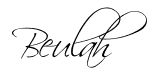 Share this post if you found it useful!