I love shrikhand and so does my daughter so I usually make this dessert for her after school. I have already posted a mango shrikhand and strawberry shrikhand. This is chocolate shrikhand recipe, it's a tasty and yummy dessert.
CHOCOLATE SHRIKHAND
Preparation time 2 hrs 15 mins | Serves 2
Ingredients
Thick curd - 500 gms

Chocolate - 50 gms

Powdered sugar - 2 tbsp (or to taste)
Watch this video in English
Watch this video in Tamil
Method
1.
To make the hung curd, check out this link on
how to make hung curd
.
2. Chop the chocolate and melt it in the microwave for 30 seconds, mix well and set aside.
3. Take the hung curd and mash it with a spoon. Add the melted chocolate and sugar and mix well, till it becomes smooth and creamy.
4. Transfer into serving bowls, decorate with chocolate chips or chopped nuts.
Notes
1. If you don't have chocolate use 2 tbsp cocoa powder.
2. The longer you keep the curd (to drain the excess water) the thicker your hung curd will be. If you don't want a very thick curd then keep it only for 1 hour. If you want a thick curd, then keep it for 4 hours.
Until next time,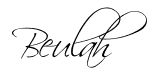 Share this post if you found it useful!