With the corona virus, hand sanitizer's have gone missing in all super markets or it is ridiculously priced.
It's easy and simple to make your own hand sanitizer's, you just need a couple of ingredients. To kill potent virus like the covid 19, you need alcohol based sanitizer's, the normal gel based sanitizer's won't be enough. And the alcohol used should be 99% alcohol.
We used these kinds of alcohol based sanitizer's when we see patients and when we go to the operation theatre to assist cases. These alcohol based hand sanitizer's are not recommended a lot as it has a tendency to wipe out the good bacteria in our hands, but now when we are dealing with something like the coronavirus, it is very important to use good alcohol based hand sanitizer's.
Ingredients
99% isopropyl alcohol (or rubbing alcohol) - 3/4 cup

Aloe vera gel - 1/4 cup

Peppermint essential oil - few drops (optional)
Watch the video in English
Watch the video in Tamil
Method
1. Mix all the ingredients well and store in air tight bottle.
Notes
1. Using soap and water is the best to kill germs. But if you are in a place where you can't access soap and water, these alcohol based sanitizer's are very effective.
2. Do watch the video for more details.
3. Using essential oil is optional, it serves only to give a nice smell. You can use any essential oil or leave it out.
4. Using alcohol based sanitizer's will dry out your hands hence we use a little bit of aloe vera to moisturize the skin. Use any brand aloe vera gel or the natural aloe vera.
Bible blessing -
A thousand may fall at your side, ten thousand at your right hand, but it will not come near you. Psalm 91:7
Until next time,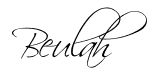 Share this post if you found it useful!