This immunity powder is by Luke Countinho. He is a holistic lifestyle coach and all of his content are very useful to live a natural holistic healthy life. This immunity powder is very effective and works wonder's to keep yourself healthy against any virus attack.
I have been using this powder for quite sometime now and I can tell you that you can take this drink to protect yourself from cold or sore throat. If you start taking this drink from July then you can be safe during the winter months from any cold or virus attack.
IMMUNITY BOOSTING POWDER
Ingredients
Cumin seeds - 4 tbsp

Coriander seeds - 4 tbsp

Pepper corns - 2 tbsp

Fennel seeds - 7 tbsp

Turmeric powder - 7 tbsp

Dry ginger powder - 2 tbsp

Cardamom - 3 tbsp

Cinnamon powder - 1/2 tbsp
Watch the video in English
Watch the video in Tamil
Method
1. Dry roast cumin seeds, coriander seeds, pepper corns, fennel seeds and cardamom for 3-5 minutes in medium flame. Let it cool down.
2. Once it cools down, transfer it to a blender and blend it to a coarse powder.
3. Transfer it to a bowl and then add the turmeric powder, dry ginger powder and cinnamon powder and mix well.
Storage
Store it in a clean and dry bottle. This will hold good for 3 months.
How to consume
1. You can add 1/2 tsp to 1 cup of warm water, mix well and drink.
2. You can use this in daily cooking instead of garam masala.
3. You can mix 1/2 tsp of this powder with ghee and make a paste and eat it.
4. How we take this drink - I heat about 1 tsp of this powder with 1 to 1.5 cups of water. Add jaggery or palm candy while the water is boiling. Then strain and drink.
Notes
1. This drink produces a lot of heat in the body. If you are on some medication, do check with your doctor before taking it.
2. If giving to kids, add little more honey and then give a few teaspoons of it.
3. Watch the video for more details.
Bible blessing -
Beloved, I pray that you may prosper in all things and be in health, just as your soul prospers. 3 John 1:2
Until next time,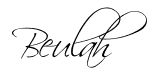 Share this post if you found it useful!