Easy Chocolate Pudding | How to make Eggless Chocolate Pudding - In this recipe, we will see how to make an easy eggless chocolate pudding. This is a quick chocolate dessert made with milk and it tastes delicious!
Ingredients
Milk - 2 cups

Corn flour - 1/4 cup

Cocoa powder - 1/4 cup

Salt - a pinch

Sugar - 1/2 cup
Watch the video in English
Method
1. In a bowl, take the cocoa powder, corn flour and sugar. Add salt and mix together.
2. Then add milk little by little and mix till it's smooth without any lumps.
3. Strain this mixture and keep it on the stove on medium flame and keep stirring till it thickens. It will take about 5-7 mins.
4. Once it thickens, remove it from flame and let it cool down slightly.
5. As it's cooling down, keep stirring as a layer of skin will form on top if you stop stirring.
6. Once it cools down slightly, transfer to dessert bowls and refrigerate for 4-6 hours.
7. After 4-6 hours, garnish and serve.
Notes
1. You can serve this pudding warm also but it tastes best when it's chilled.
Bible blessing - He has made everything beautiful in His time. Ecclesiastes 3:11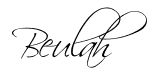 Share this post if you found it useful!