Zebra Cake | How to make a Zebra Cake | Vanilla & Chocolate Marble Cake - In this recipe, we will see how to make an easy Zebra Cake. This is a beautiful looking tea time cake that you can enjoy with your family.
Maida (APF) - 1.5 cups (220 gms)

Eggs - 3

Sugar - 1 cup (200 gms)

Milk - 1/2 cup (130 ml)

Oil - 1/2 cup (130 ml)

Baking powder - 1.5 tsp

Cocoa powder - 2 tbsp

Milk - 1/4 cup (50 ml)

Sugar - 1 tbsp

Vanilla - 2 tsp
Watch the video in English
Method
1. Grease and line an 8 inch cake tin. Pre heat the oven to 180 degrees C for 20 mins.
2. Take the eggs in a bowl, add vanilla and beat the eggs until light and fluffy.
3. Add the sugar and beat it in. Add the oil and milk and beat again,
4. Place a sieve over the bowl and add the maida, baking powder and salt. Sieve this into the bowl.
5. Combine the wet and the dry ingredients to make a smooth lump free batter.
6. In another bowl, add the cocoa powder, milk and sugar, mix till smooth.
7. Now add a little less than half of the vanilla batter into the cocoa bowl. Mix it till it makes a smooth chocolate batter.
8. Take 2 ladles of equal size for each batter. Take 1 ladle full of vanilla batter and add it in the center of the cake tin. Then pour 1 ladle full of chocolate batter in the center of the vanilla batter.
9. Similarly continue with both batters without stopping.
10. Bake in the pre heated oven for 35-40 mins or until a skewer comes out clean.
11. Let the cake cool down for 20 mins and then remove from the cake tin.
Watch the video for step by step description.
Notes
1. Dividing the batter is quite essential! If possible, weigh the two batters and divide equally. If you don't divide the batters equally then one batter will get over sooner than the other batter and you will loose the zebra effect.
Bible blessing - Surely your goodness and mercy will follow me all the days of my life. Psalm 23:6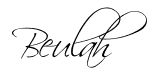 Share this post if you found it useful!