Aloo Poha | Aloo Batata Poha Recipe | Easy Breakfast Recipe | Poha Recipes - In this recipe, we will see how to make easy Indian breakfast recipe - Aloo Poha. This is an easy breakfast/snack recipe that can be made in 5 minutes.
Ingredients
Poha - 2 cups

Aloo - 1

Onion - 1

Turmeric powder - 1/2 tsp

Red chilli powder - 1/4 tsp

Lemon juice - 1 tsp

Coriander leaves - handful

Peanuts - handful

Oil - 3 tbsp

Mustard seeds - 1/2 tsp

Cumin seeds - 1/2 tsp

Urad dal - 1/4 tsp

Curry leaves - few

Green chillies - 2

Salt - to taste
Watch the video in English
Method
1. Take 2 cups of poha and wash it well under running water. Do not soak the poha, then it will become soggy.
2. Heat oil in kadai, add the mustard seeds, cumin seeds, urad dal, curry leaves and green chillies. Let this fry in the oil for sometime.
3. Then add the chopped onion and little salt. Saute the onions till they are translucent.
4. Then add the chopped potatoes and mix it in. Chop the potatoes small so that it will cook faster.
5. Add the turmeric powder and red chilli powder and mix it in.
6. Then add the soaked poha, mix well, close and cook for 5-6 mins. If needed sprinkle some water and cook the poha.
7. Finally add the lemon juice, coriander leaves and the peanuts and mix it well.
Notes
1. You can boil the potatoes and add it in, then it will cook quickly.
2. I have added store bought roasted masala peanuts. If you have raw peanuts, then fry it at the beginning and remove it. Then add at last.
Bible blessing - Thus far the Lord has helped us. 1 Samuel 7:12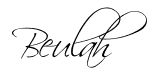 Share this post if you found it useful!