Easy Ombre Cupcakes | 3 layered Marble Cupcakes | Vanilla and Chocolate Marble Cupcakes - In this recipe, we will see how to make an easy and tasty ombre cupcakes. These cupcakes have 3 layers of flavors, a dark chocolate layer, a milder chocolate layer and a vanilla layer.
Ingredients
Butter - 125 gms

Sugar - 100 gms + 1 tbsp

Eggs - 2

Milk - 3 tbsp + 1 or 2 tbsp

Maida - 100 gms

Cocoa powder - 2+1 tbsp

Baking powder - 1 tsp

Salt - 1/4 tsp

Vanilla - 1 tsp
Watch the video in English
Method
1. Beat the butter and sugar till it's light and fluffy.
2. Add the eggs one at a time and beat till it's light and fluffy. Then add vanilla and beat it in.
3. Add milk and beat it in.
4. Place a sieve over the bowl and add the maida, baking powder, salt and sieve it into the bowl.
5. Combine the wet and the dry ingredients till you get a smooth batter.
6. If the batter is too thick, add 1 or 2 tbsp extra milk.
7. Divide the batter equally into 3 separate bowls.
8. To the 1st bowl add 2 tbsp of cocoa powder, to the 2nd bowl add 1 tbsp of cocoa powder.
9. To the 1st bowl where we added 2 tbsp cocoa powder, add 1 tbsp of extra milk and powdered sugar. Mix it in.
10. The 1st bowl with 2 tbsp cocoa, will give us the darkest layer of the cupcakes. The 2nd bowl with 1 tbsp of cocoa will be the 2nd layer and the 3rd bowl will be the plain vanilla batter.
11. Line a muffin tray with paper liners and pre heat the oven to 180 degrees C.
12. Place 1 tbsp of the darkest batter into the cupcake liners and tap the pan to spread the batter.
13. Next add 1 tbsp of the lighter chocolate batter over 1st layer and spread evenly with a spoon.
14. Then add 1 tbsp of the vanilla batter on top and spread evenly.
15. Tap lightly and bake in the pre heated oven for 22-25 mins or until a skewer comes out clean.
Remove and enjoy the 3 layered ombre cupcakes.
Watch the video for step by step description.
Notes
1. You can frost these cupcakes, with 2 or 3 different layers of whipped cream or buttercream.
Bible blessing - As a mother comforts her child, so will I comfort you. Isaiah 66:13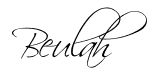 Share this post if you found it useful!