Doll Cake Tutorial | How to make a Doll Cake | Doll Cake without Doll Cake Pan - In this post, we will see how to make a simple, easy and beautiful doll cake. This is an easy and simple doll cake that can be made for a little girl's birthday.
Ingredients
Cake - I used 2 six inches chocolate cake

Whipping cream - 2 cups

Icing sugar - 3 tbsp

Vanilla - 2 tsp

Blue gel color

Chocolate ganache/glaze - 3 tbsp
Method
1. Take the cake and cut into 2 so we get 4 layers of cake.
2. Take the whipping cream, add vanilla and icing sugar and beat for 2 mins, then stop and add whichever color you want and then continue to beat till stiff peaks.
3. Keep the cream refrigerated till we need it.
4. Place the 1st layer of cake on the cake board and soak with sugar syrup.
5. Add some whipped cream and spread well. Add a tbsp of chocolate ganache or glaze and spread.
6. Repeat the same with the remaining cake layers.
7. After you soak the top layer of cake, cut the corners of top 2 layers of cake to resemble a doll's skirt.
8. Do a crumb coat for the entire cake and leave the cake in the fridge for 20 mins.
9. Decorate the doll and pipe a dress for the doll. Place the doll in the center of the cake.
10. Decorate/frost the entire cake with some beautiful design for the doll's skirt.
Notes
1. You can use a doll cake pan if you have, then you don't have to cut some cake to make the skirt.
2. Instead of whipped cream, you can frost with buttercream too.
Bible blessing - Be still and know that I am God. Psalm 46:10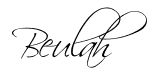 Share this post if you found it useful!