Many cake recipes calls for buttermilk. The buttermilk makes the cake or whatever you are baking, more moist. I love recipes which calls for buttermilk and prefer trying them out.
You can make buttermilk from curd too but for bakes this method is preferred. It is simple, easy and accurate and takes about 10 minutes to make.
HOW TO MAKE BUTTERMILK FOR BAKES
Preparation time 5 mins | Makes 1 cup
Ingredients
Milk - 1 Cup

Vinegar - 1 tbsp
Method
1. Take 1 cup milk and add 1 tbsp of vinegar or lemon juice and mix well.
2. Let it stand for 10-15 minutes.
3. After 10 mins, you will find that the milk has curdled.
4. Whisk well and use it for your bakes.
Notes
1. If you don't have vinegar, use same quantity lemon juice.
Until next time,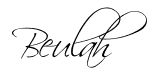 Share this post if you found it useful!