This is another easy dish to make. You find this on almost all parties and get togethers since this is such a versatile dish. You can have this dish with any gravy and it tastes absolutely wonderful. This is one of my favourite rice dishes.
MIXED VEGETABLE PULAO
Preparation time 15 mins | Cooking time 20 mins | Serves 4
Adapted from here
Ingredients
Carrots - 1/2 cup chopped

Beans - 1/2 cup chopped

Potato - 1/2 cup chopped

Peas - 1/2 cup

Basmati rice - 2 cups

Ginger - 1 tbsp (chopped finely)

Green Chilli - 3

Cumin seeds - 2 tsp (1 tsp for rice and 1 tsp for vegetables)

Lemon juice - juice of half a lemon

Coconut milk - 1 cup

Water - 3 cups

Bay leaves -2

Cloves - 2

Cardamom - 1

Cinnamon Stick - 1 inch stick

Oil - 2 tbsp (2 for rice and 2 for vegetables)

Salt - to taste
Method
1. Wash the vegetables and chop them as you prefer. (big or small) I always cut them into small pieces. Wash and soak the basmati rice for 20 mins.
2. In a microwave safe dish add 2 tbsp of oil and 1 tsp of cumin seeds. Microwave for 30 seconds and allow the cumin to splutter.
3. Add the vegetables, salt, ginger and green chillies and cook for 5 minutes.
4. If using pan, in a pan add oil and cumin seeds. Wait for the cumin seeds to splutter then add the vegetables. Add salt, green chillies and ginger. Mix well and close the lid and allow the vegetables to cook. Do not add water. Keep stirring often. Only half cook the vegetables.
5. The vegetables should be cooked but not mushy. Keep the vegetables aside.
6. In a electric rice cooker, add the other 2 tbsp of oil and 1 tsp of cumin seeds. Wait for the cumin seeds to splutter.
7. Add the cinnamon stick, cloves, bay leaves and cloves.
8. Add the drained rice, vegetables. Add the lemon juice. Add 1 cup of coconut milk and 3 cups of water and cook till done
9. Once done, fluff it with a fork and serve with a gravy.
Notes
1. Add any vegetable you want. You can also add, capsicum, corn, cauliflower.
2. I have used 1:2 ratio (rice:water).
This might change for different brands of rice. Keep that in mind while adding water. You can follow the ratio you normally do for long grained rice.
3. You can cut the vegetables into big pieces. I always chop them into fine pieces.
4.
You can skip the coconut milk and add 4 cups of water.
5. You can add some garam masala for flavor. If you want a 'white' looking pulao then don't add any masala.
6. If your carrot is very sweet avoid adding it to the pulao. Sweet carrots and coconut milk will make the pulao taste very sweet. Always taste the carrot before adding to pulao or vegetable biryani.
Until next time,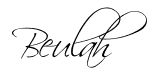 Share this post if you found it useful!