Making coconut milk at home is no rocket science, just a tad bit time consuming. There are so many brands of ready made coconut milk and coconut milk powders available but still nothing can beat homemade. You can make this the day before in case you are pressed for time and keep it refrigerated.
We normally use only the first extract (or thick coconut milk) and the second extract (or thin coconut milk). Very rarely we use the third extract.
We use a lot of coconut milk for biryani or pulao, so here's how to make coconut milk at home.
HOMEMADE COCONUT MILK
Preparation time 15 mins | Makes about 1 cup
Ingredients
Coconut pieces - 1 cup

Water - 1.5 cups
Method
1. Take the coconut pieces in a blender and blend it till it's coarse.
Add 1 cup of water and blend for a minute.
2. Keep a strainer over a bowl and transfer the blended coconut to the strainer.
3. Press well with a spoon and collect the coconut milk. This is the first extract.
4. Transfer the remaining coconut residue back to the blender and add 1/2 cup of water and blend again.
5. Strain this mixture again in another bowl. This is the second extract.
6. You can repeat the process with some more water but the resulting coconut milk is very thin.
Use the coconut milk as per your recipe.
Notes
1. Usually the first extract is used for milkshakes and desserts. The second extract can be used for curries. But you can use first extract for curries too, especially if you want a thick rich curry.
2. You can grate the coconut and blend too (if you have the time!)
3. You can use warm water too, to blend the coconut.
Until next time,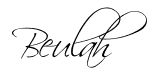 Share this post if you found it useful!