Roasted chickpeas is one of the best snacks that I can think of, especially when your on a diet! When the craving hits hard for some fried snacks or chips, this is a wonderful alternative. When your roast these, they taste like nuts and it's such a delightful snack to munch on!
It's is very easy to make and takes very little time to make these.
OVEN ROASTED CHICKPEAS
Preparation time 15 mins | Soaking time 8 hours | Baking time 15 mins | Serves 2
Ingredients
Dry Chickpeas (chana) - 1 cup (or more if you want)

Oil - 1 tsp

Turmeric powder - 1/2 tsp

Cumin powder - 1/2 tsp

Red chllie powder - 1/2 tsp

Salt - to taste
Method
1. Soak the chickpeas overnight or atleast 6 hours.
2. Pressure cook the chickpeas with enough water. I left it for 4-5 whistles.
3. Drain the water and dry the channa very well. Any moisture will prevent them from becoming crispy. Make sure they are dry.
4. Let them dry and the leave for 10 mins then pat them dry again. While doing this, the skin may come off and that's just fine.
5. Preheat the oven to 200 degrees C. Spread the dry chick peas in a baking tray and roast for 15 mins.
6. Remove and transfer them to a bowl and add the oil and all the masalas and salt. Coat the chick peas well.
7. Transfer it back to the baking tray and bake for another 15 mins or until the chickpeas are fully roasted and crunchy. If after 15 mins they are not done, leave it till they are fully done, tossing every 10 minutes.
8. Enjoy the snack.
Notes.
1. You can use any variation/flavor of spice mix.
2. You can coat the chickepeas and roast them directly but this method of half roasting them first and then mixing in the masalas, makes them more crunchy.
3. It stays nice and crispy only for a day or two so make small batches and enjoy immediately.
4. You can even try a combination of sugar and cinnamon to coat the chickpeas.
Until next time,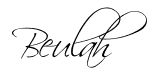 Share this post if you found it useful!