I love making 'chocolate something' for my little nieces and nephews and when I had a request from one of my niece, I went hunting for a good chocolate recipe. The criteria was that, she wanted something that she can munch on as she studied for her board exams. She was craving chocolate and I was only too pleased to make something for her!
I finally decided on 2 things that I would make for her. One is this Marie biscuit balls and the other was a fudge bar. I will post the fudge bar later. This chocolate balls were very easy to prepare and a kids delight! This can be made for parties too.
Ingredients
Marie Biscuit - 15

Butter - 1 to 2 tbsp (room temperature)

Cocoa - 2 tbsp

Condensed milk - 6 tbsp

Vanilla extract - 1/4 tsp

Salt - a pinch
Method
1.Break up the biscuits and grind in a blender until it's well blended and fine.
2. Transfer the powdered biscuits to a bowl and add the rest of the ingredients.
3. Combine all together. Grease your hands with a drop of oil and pinch small portions of the dough and roll into balls.
4. You can roll these in sprinkles or powdered nuts or serve them plain.
Notes
1. Powder the biscuits well, if there are large pieces, sieve and use the fine biscuits.
2. You can even place a cherry or some nuts in the middle and roll the balls.
3. Do check out another version of chocolate biscuit balls too.

Until next time,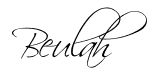 Share this post if you found it useful!