Today I am happy to have Sharanya, fondly called as Shey, over at my space! Shey blogs at Just Not The Cakes and her blog is simply awesome! If you have not visited her space, you must do so immediately! I will remember Shey's blog forever and it will remain special to me since her blog was the first one I ever went through! It was the month of Christmas and she was hosting an event for Christmas and her event was the very first one I ever entered! I didn't win anything at that time but I had lots of fun going through all the other entries and I learnt so much about blogging. Also, my first ever award was from one of her events so that too is special to me!
I love Shey's blog for all the deserts (especially the chocolate fudge, you've got to check it out!) and for all the unique recipes, like the Hokkaido Chiffon Cupcakes and
Andalusian courgette Tortillas! (Have you heard of it? Well, I haven't!)
When ever I visit her blog, it is like paradise for me, since I simply love desserts. I drool over all the yummy dessert pictures in her blog and so I asked her if she could do a dessert for me and when I saw the pictures she had sent me, for this guest post, I was bowled over! I love trifles and this fruit trifle is really something! This is an awesome and such an easy one, I will be making this very soon! Hope you all will enjoy this dessert as much as I did.
Thank you Shey for agreeing to write for me!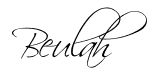 I am so relieved now , finally after a month I am writing this guest post for Beulah Arun . I was actually done with the guest post long back , but couldn't do the editing and the drafting part . Finally got some time to sit and do the drafting part. Sorry Beulah , I made you wait for so long .
Now to talk about Beulah , I met her during the "Just Cakes" event on my blog . She had linked couple of cakes and she was one of the random winner too . What I like about her blog is the recipes are in detail and clear. I love the photos, actually they make me drool . To name a few of my favorite recipe from Beulah's blog are Chicken Chukka Varuval,
Eggless chocolate cake
and Strawberry ice cream . To frankly say – I kept looking at her eggless chocolate cake for sooo long because it was fluffy and super moist . It made me drool so bad .
So let me introduce myself to your readers first , I'm Shey / Sharanya from JustNotTheCakes , A food blogger from Sri – Lanka and currently living in Atlanta , USA . My blog is one year old and It is the place where I share all my tested and tasted recipes . As Beulah asked me for a dessert , I had made Fruit Trifle for her . So lets get to the recipe now.
Ingredients
Eggless Sponge Cake / Cake of your choice – I used Beulah's Egg less Vanilla Cake

Strawberries

Pears

Banana

Lime Juice

Salt

Icing Sugar

Fresh Cream
Method
-
Bake the cake , Allow it to cool completely .
-
Meanwhile Wash and Cut the strawberries lengthwise and keep aside.
-
De-seed the pears and cut them into cubes add little salt to make sure it doesn't change in color. Wrap the bowl with cling wrap to make sure there is no contact with air .
-
Cut the banana add some lime juice ( so it doesn't change in color ). Cover it with cling wrap till we use them .
-
Whip up the fresh cream along with icing sugar to Stiff peeks . ( You can add more or less icing sugar according to your taste buds . I use really a less amount ).
-
Fill the whipped cream in a piping bag fitted with a star tip.
-
Arrange the Trifle starting with the cake. I used round cookie cutter to exactly fit the base of the cups.
-
Pipe the whipped cream on top of the cake. Arrange the Sliced strawberries on the sides of the trifle.
-
Once the strawberries are done fill them with pears continuing with Banana .
-
Finally Pipe some fresh cream on top of the Trifle and Garnish with sliced Strawberries.
Notes
-
I baked the cake in a 7"x11" cake pan , so the height of the cake was just 1 inch . Make sure to adjust the baking time.
-
Though I poured lime juice on banana still it changed in color due to contact with air.
-
You can add any type of fruits of your choice.
-
Equation for whipped cream is 1 cup of heavy cream + 1 TBSP icing sugar ( you can add more or less )
Hope you guys enjoyed the Dessert from JustNotTheCakes's Kitchen . Thank you Beulah
for letting me do a guest post on your Space . Thank you for our time .
Share this post if you found it useful!