My Santa Claus is back from the US and he has come bearing gifts!! Lots of gifts and all related to baking! I can hardly contain my excitement! I love baking more than cooking and you can imagine what a long list of things I wanted from US and I'm thrilled to be in possession of some of the things I dreamed of having!
We wanted to celebrate my husband's birthday and I wanted to bake a simple cake. As I was wondering which cake to bake, my eyes fell on the new zester that he bought for me and from there on, it was an easy decision to bake an orange cake.
I have tons of orange cake recipes and I decided to try this recipe since it uses lots of fresh orange juice. There are many recipes which uses only a few tsps of orange juice and then some zest but this recipe calls for 1 cup of orange juice and that gave the cake an intense orange flavor. If you want a burst of orange flavor in every bite, then this is the cake for you!
This is an extremely easy cake to make and it's so soft and moist. The flavor intensifies after about 6-8 hours when the flavors have set in. This cake can be had as it is but since we were celebrating my husband's birthday, I decided to add the orange nutella glaze. How can you celebrate without chocolate??
ORANGE CAKE
Preparation time 20 mins | Baking time 35 mins | Serves 12
Ingredients
Butter - 1/2 cup

Sugar - 1 cup

Flour - 2 cups

Eggs - 3

Fresh Orange Juice -1 cup

Salt - 1/2 tsp

Baking powder - 2 tsp

Orange rind - 2 tsp

Vanilla extract - 1/4 tsp
Method
1 Squeeze 1 cup of fresh orange juice and set aside.
Sieve the flour, baking powder and salt and set aside.
Pre heat the oven to 180 degrees C. Line and grease an 8 or 9 inch pan. I used a 9 inch round pan.
2.
Cream butter and sugar for about a min.
3. Add the eggs one at a time and beat well until light and frothy. Mix the vanilla extract.
4. Add the sifted flour, salt and baking powder mixture. Fold gently.
5. Add the 1 cup of fresh orange juice and fold gently mixing everything together.
6. Add the orange rind and mix well.
7. Pour the batter into the prepared pan and bake for about 30-35 minutes or until done.
8. Let it cool in the pan for 10 minutes and then turn onto a cooling rack.
For the glaze
Nutella - 3 heaped tbsps

Orange juice - 1/4 cup
Method
1. Mix the nutella and orange juice. It won't mix well but try to incorporate well.
2. Microwave this for 1-2 minutes until the mixture is well mixed, soft and silky.
3. Drizzle as much as you want over the cake.
Notes
1. You can skip the glaze if you don't prefer it. The cake tastes awesome as it is too.
2. You can replace the butter with oil, it comes out just as good. Just use a little less than 1/2 a cup of oil.
3. Each oven is different, do a toothpick test to check if it's done.
4. Do not overmix, over mixing will not give a soft spongy cake.
5. You can skip the vanilla and go for a full orange flavored cake. I added just a bit since the recipe uses 3 eggs.
6. The cake tastes even better when you let it rest awhile and the flavors have set in.
I have also posted an eggless orange cake recipe. Do check that out if you prefer eggless.
Until next time,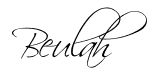 Share this post if you found it useful!