The past few days I've been vacationing, some much needed time off from my mundane stressed life. We went to my Perima's house and oh what a lovely time we had! I remember those days when we used to chug along by train for 2 days and reach their lovely home but now life is so much simplified that we reached in 2.5 hours by flight, all the better since we got more time to spend with them!
My Perima and Perippa and my dear cousins are some of my most favorite people and they are such a delight to spend time with. I thoroughly enjoy my visits and I'm glad that this time, my kids also enjoyed tremendously. The love they shower on us is incomparable!
My Perima is an amazing person, I owe so much to her! She is muti talented and the smartest person I know. She is a pro when it comes to cooking and baking, I have learnt so much from her. She cooks so well, so fast and so delicious! She is the one who made this aloo paratha, I just clicked the pictures! This tasted too good, just like the ones served in restaurants. I expected nothing less, she is an excellent cook. I wish I could have taken pictures of more recipes but unfortunately my kids did not allow me. Nevertheless, I'm happy I got this yummy recipe.
Ingredients
For the paratha
Wheat flour - 2 cups

Oil - 1 to 2 tsp

Ajwain (omam) - 1 tsp

Warm Water - as required

Salt - to taste
For the filling
Potatoes - 8

Coriander leaves - 2 tbsp (we've used curry leaves since we did not have coriander leaves)

Kasthuri Methi - 1 tsp (optional)

Garam masala powder - 1/2 tsp

Red chilli powder - 1/2 tsp

Green chillies - 1 (chopped finely)

Salt - to taste
Method.
1. In a bowl, take the wheat flour, add salt and mix lightly.
2. Add warm water, little by little and gather all the flour together and make it into a soft pliable dough.
3. Add ajwain and oil and knead some more. The dough should be soft and non sticky. Let it rest for a while.
4. To prepare the stuffing - Pressure cook or microwave the potatoes until it is cooked.
5. Peel the skin and mash well. Add the coriander leaves, kasoori methi, green chilles and salt. Mix well. Add the red chillie powder and garam masala powder. Mix again.
6. Now make small balls of the rested wheat flour. Flour the surface and roll these into rounds.
7. Take some amount of the potato stuffing and roll into a small ball.
8. Place it on the paratha dough and gather the sides and seal well.
9. Flip it over and roll this using a rolling pin into a round, dust flour when needed. Don't make it too thin. If some filling comes out, it's okay.
10. Heat a tawa, drizzle some oil and place the rolled paratha on it and allow to cook. Cook both sides until it becomes brown.
11. Repeat for the rest of the dough.
Serve hot with curd, raita, pickle, butter or ketchup.
Notes
1. You can add some turmeric powder to the potatoes and cook again lightly in a tawa.
2. Red chilli powder, garam masala powder and green chillies should be adjusted to taste and preference of spice level.
3. You can use ghee to make the parathas.
4. You can add anything of your choice to the aloo mixture.
5. Instead of ajwain, you can use cumin seeds.
6. To the potatoes, you can add other boiled vegetables too like peas, carrot, paneer etc.
7. For early morning cooking, make the filling ahead of time and keep in refrigerator. Bring to room temperature and proceed.
Until next time,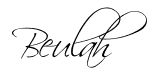 Share this post if you found it useful!