I love paneer (Cottage Cheese) and I love mushrooms and my nieces love them to so I had bought lots of paneer and mushrooms for them. This is one of the dishes we made when they were visiting. Actually this is my sister in laws recipe, she is an amazing cook and you cannot say no to her food! The aroma and flavor simply takes you to another land!
PANEER MUSHROOM MASALA
Preparation time 15 mins | Cooking time 25 mins | Serves 3
Ingredients
Button mushrooms - 1 pack

Paneer - 200 gms

Onions - 3 (chopped finely)

Tomato - 3 (chopped finely)

Ginger garlic paste - 1 tsp

Green chillie - 1

Curry leaves - few

Fresh Peas - 1/4 cup (optional)

Turmeric powder - 1/2 tsp

Cumin powder - 1/2 tsp

Pepper powder - 1/4 tsp

Garam masala powder - 1/2 tsp

Coriander powder - 1 tsp

Fennel powder - 1 tsp

Garlic pods- 8 to 10 (crushed)

Coriander leaves - 2 tbsp
To Temper
Oil - 2 tbsp

Cinnamon stick - 1 inch piece

Cloves - 3

Bay leaf - 1

Cumin seeds - 1/4 tsp
Similar recipes
Method.
1. Preparation - Chop the mushrooms and paneer into pieces. Finely chop the onions and tomatoes. Slit the green chillies. You can saute the paneer lightly until it's golden brown but I don't do that. I only cut the paneer and soak them in warm water or warm milk for 10 minutes.
2. In a pan, add oil. Once it heats up add the cinnamon, clove, bay leaf and cumin seeds.
3. Once the cumin seeds splutter, add onions and curry leaves. Saute until the onions become translucent.
4. Add the slit green chillies and fresh peas. Saute for a couple of minutes in medium-high flame.
5. Add the ginger garlic paste and saute till the raw smell of ginger leaves. For about a couple of minutes.
6. Add the turmeric powder and mix well.
7. Add the tomatoes and salt, mix well. Close the lid and allow the tomatoes to cook well.
8. Add the cumin powder, garam masala powder, pepper powder, fennel powder and coriander powder. Mix everything together and cook for a couple of minutes.
9. Add the mushrooms and mix together, add the paneer and mix well together. Allow the mushroom and paneer to cook for 5 minutes.
10. Crush the garlic and add. This gives an awesome aroma. Mix well.
11. Add the coriander leaves and cook for a few more minutes. Once everything is well cooked and well blended, switch off.
Notes
1.
Add more green chillies for spice.
2.
You can also blend the onions and tomatoes and add for a smooth gravy.
3.
I have updated the main pictures, hence it looks different from the stepwise pictures.
Until next time,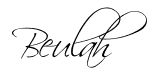 Share this post if you found it useful!