I made this cake when my nieces were visiting. They live in another city and love chocolate, they have been drooling over all my baked goodies since the time I started my blog. So I decided to indulge them by baking this super fudgy chocolate cake. And they were not disappointed!
This cake is so fudgy since it uses only melted chocolate and not cocoa powder. We loved the flavor of this cake, every bite was so rich and chocolaty!
I again frosted this cake with ganache and whipped cream as in my other cake
The Best Chocolate Cake Ever
. This combination never fails.
Ingredients
All purpose flour/Maida - 1 1/4 cup

Chocolate - 100gms (around 1/2 cup) I used 3/4th cup

Baking soda - 3/4th tsp

Baking powder - 1/4 tsp

Milk - 1/2 cup

Eggs - 2 large

Oil - 1/2 cup

Sugar - 1 cup (brown or white)

Vanilla extract - 1 tsp

Yogurt - 1/2 cup

Salt - 1/2 tsp

Coffee powder - 1 tsp
Method
Pre heat the oven at 180 degrees C. Line and grease a 7 inch or 8 inch pan.
1. Melt half a cup of chocolate in microwave or double boiler along with coffee powder.
2. Beat the eggs and vanilla extract until light and frothy. Add sugar and beat again.
3. Add oil and beat again. Again yogurt and beat again.
4. Sift in the flour, baking soda, baking powder and salt.
5. Add the melted chocolate and beat until incorporated.
6. Add the milk and mix.
7. Pour in prepared pan and bake for 35-40 minutes or until done.
8. Let the cake cool in the pan for 10 minutes and then turn onto a cooling rack to cool completely.
For the filling and frosting, I used ganache. Here is a detailed post on how to make ganache.
I decorated the cake with whipped cream rosettes.
NOTE - The below points are similar to my other rosette cake post - The Best Chocolate Cake Ever except this post has step wise pictures.
Ingredients
Whipping cream - 1/2 cup

Vanilla extract - 1/2 tsp

Americolor deep pink - 4 to 5 drops
Method
1.
Scoop out 1/2 cup of whipping cream 2 hours before you start to prepare the cream.
2. Put the scooped out cream in a steel bowl and refrigerate it until it is fully thawed.
3. Place the beaters in the freezer for 15 minutes before whipping the cream.
4. It is recommended to use an ice bath to whip the cream but I did not use it.
5. When the cream is thawed, remove from fridge, add 1 tsp vanilla extract and whip the cream to stiff peaks.
6. If your cream is not whipped to stiff peaks, you will not get good roses. It took me about 7-8 minutes to whip to stiff peaks. Do not over whip, the cream will become butter if you over whip.
9. Add 5 drops of color and whip again until well blended.
10. Cover it and leave it in the refrigerator until ready to use.
Assembling the cake
1.Slice the cake into two. You can cling wrap the cake and leave the cake in the fridge for a couple of hours, this will help you to cut the cake neatly. Use a sharp serrated knife and dip the knife in hot water, wipe and cut for a clean cut.
3. Soak the cake layers with sugar syrup. I used grape juice to soak my cake layers. Adds to the flavor!
4. Add a huge dollop of ganache to the 1st cake layer and spread well.
5. Place the 2nd layer directly over the first layer and soak this layer too.
This is the second layer of cake
6. Add more ganache and cover the sides and the top of the cake. It need not look perfect since we are decorating with whipped cream roses. Clean the sides of the cake board with a wet cotton.
7. Leave it in the refrigerator for a couple of hours until the ganache sets.
Frosting the cake
1. In a disposable piping bag fit an open star nozzle. I used Wilton 1M, you can use any open star nozzle. Fill the bag with
2 different colors of cream. I used white and pink colored whipped cream.
2. Press around and remove air bubbles.
3. Add little at a time and leave the rest of the whipped cream in the fridge so that it doesn't start melting.
4. If it melts too much then you might have to whip again to stiff peaks.
5. Pipe rosettes all around your cake and decorate with silver balls.
Here's a video on how to pipe roses on a cake. Click here for the video.
Notes
1.
If your whipping cream does not set well, you can add gelatin.
For every 1 cup of cream, you will need 1 tsp of gelatin to 4 tsps of water. Heat it and allow it to come to room temperature. Add the cooled gelatin to the cream once you see beater marks while whipping the cream.
2.
I don't get dairy whipping creams here hence I used non dairy cream which is pre sweetened. If your using dairy whipping cream, then add 2 tbsp icing sugar (adjust to taste) and then beat.
3.
To make sugar syrup to soak the cake layers -
add 1/2 cup of powdered sugar to 1 cup of water and mix.
4.
We always have
grape squash
at home and I made some grape juice to soak the cake layers. This makes the cake extremely flavorful.
5.
The cake tastes best after 10-12 hours once all the flavors seep in. So make it a day before you cut the cake.
6. Next time I make this cake I will be adding more chocolate. Make it more chocolaty!
7. You can skip the ganache and use only whipped cream to frost the cake, it's your choice.
Until next time,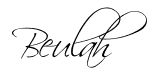 Share this post if you found it useful!