This is one of the most favorite dessert made in my family. My early childhood memories are filled with this custard, we loved it growing up. My mum used to make this often as a way to sneak some fruits in us! I ate so much of this during my 1st pregnancy too! So many many memories of fruit custard!
This is an easy to make quick dessert and you will not have anybody complaining over this dessert! You can also make this custard with a single fruit, like this mango custard. That tastes good too!
FRUIT CUSTARD
Preparation time 30 mins | Cooking time 3-4 mins | Serves 3
Ingredients
Boiled Milk - 2 cups

Custard powder - 3 tbsp

Sugar - to taste

Vanilla Ice cream - 1 scoop (optional)

Fruits - 1 cup (chopped finely. I used apples, bananas and mangoes)

Method
1. Warm the 2 cups of milk slightly. From this take a 1/4 cup of milk and dissolve the 3 tbsp of custard powder in it. Mix well so no lumps are formed.
2. Now boil the remaining milk in a thick saucepan. Gradually add the custard powder + milk mixture, stirring all the while.
3. Make sure no lumps are formed. This will thicken very quickly.
4. Once it's slightly thickened, remove from flame and allow to cool.
5. Meanwhile, cut all the fruits into tiny pieces.
6. Once the custard has cooled down, add the fruits and mix well. Add the ice cream and mix.
7. Check for sugar, if needed add some.
8. Serve chilled.
Notes
1. If you find that the custard has become very thick and lumpy while cooling down, add it to a blender and blend until smooth and then add the fruits.
2. Don't let it get too thick while stirring on the gas, as it will thicken more while it's cooling.
3. The ice cream is optional. If added, then it makes the custard more rich and delicious.
4. Add any fruits you have at hand. Any red fruit will make your custard look good! My custard is missing some red fruits! Add strawberries, or cherries or pomegranates, it makes the custard colorful.
5.
I have updated the main pictures and this time I added a lot more fruits and a different brand of custard powder, hence the change in color!
Until next time,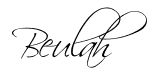 Share this post if you found it useful!