This vadai is one of the tastiest and famous tea time snack in South India. For those who don't know, vada or vadai is a savory fritter made from lentils. This specific variety of vada is made from chick peas also known as Channa dal, Bengal gram, Kadalai paruppu.
There are plenty of ways to make this masal vadai and I don't know which is the original version. This is the way we make it in our home and it tastes awesome! I will give the variations in the notes section.
Check out the
Medhu Vadai
and
Thayir Vadai
recipe.
Ingredients
Channa dal - 1 cup

Onion - 1 big (or about 12 shallots)

Curry leaves - 2 sprigs

Coriander leaves - about 3 tbsp chopped

Green chilli - 2

Ginger - half inch piece

Garlic pods - about 6

Salt - to taste

Oil - for deep frying
Method
1. Soak the channa dal in water for about 3 hours. After 3 hours, reserve a 1/4 cup of channa dal and blend the remaining dal in a blender along with green chilli, garlic, ginger and salt.
(First blend the green chilli, ginger and garlic to ensure it is well blended, then add the soaked dal and blend again)
2.
Grind it to a coarse paste without adding water. If you have soaked well, you need not add water while grinding.
3. Mix this ground paste with the remaining 1/4 cup of channa dal and onions, chopped curry leaves, chopped coriander leaves.
4. Take a small lemon sized ball of the dough and flatten it in your palm and make small round discs and set aside.
5. Heat oil in a kadai for deep frying. Once the oil heats up, add these round discs, one by one gently into the hot oil. You can add 4 or 5 at a time depending on the size of your kadai.
6.Flip the vada and cook on both sides in medium flame. Once it becomes golden brown remove it and drain in a paper towel.
Notes
1. If your in a hurry you can soak the channa dal in hot water for 1 hour. But make sure the dal is soaked well otherwise the vada won't come out well.
2.
Make sure you shape the vada a little thin, that way it will be crispy. If you make it fat and round then the insides won't get cooked well and it won't be so crispy.
3. Instead of ginger and garlic piece you can add ginger garlic paste.
4. You can also add fennel seeds and
mint leaves, it will make the vada more flavorful. Some add
cinnamon stick, cloves but I don't like it, the cinnamon and clove makes it over powering.
5. If you feel the batter is little watery you can add a little rice flour.
Until next time,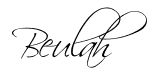 Share this post if you found it useful!