Thayir vadai or dahi vada or curd vadai is a delicious chaat item or snack. This is popular all over India but each region has a slightly different way of making it. It is made by frying the vadai and then soaking it in rich creamy curd and letting it rest for a few hours for a delicious burst of flavor!
This is my favourite type of vadai, prefer this more than the normal medhu vadai. When ever we make vadai, we always reserve some for thayir vadai.
Please refer my medhu vadai recipe for detailed instruction of how to make vadai. Also check out the paruppu vadai recipe
THAYIR VADAI | DAHI VADA
Preparation time 10 mins | Resting time 2 hrs | Makes 8
Click on the link to see the detailed description on how to make vada.
Ingredients
Medhu Vadai

- 8

Curd - 1/2 cup

Buttermilk - 1/2 cup

Milk - 1/2 cup

Salt - to taste
To Garnish
Coriander leaves - 2 tbsp

Jeera powder - 1/2 tsp

Grated carrot - 2 tbsp

Boondhi - 1 tbsp
To Temper
Oil - 2 tsp

Mustard seeds - 1/2 tsp

Urad dal - 1/4 tsp

Red chilli - 1

Curry leaves - few

Turmeric powder - 1/4 tsp (optional)
Method
1. Once the medhu vadai is made, drain in a tissue paper and then soak them in buttermilk for 5 minutes each. This will ensure that the vadai is soft when add curd to it.
2. In a kadai add the oil. Add mustard seeds, urad dal, curry leaves and red chilli. When the mustard seeds splutter, add the turmeric powder too.
3.
Switch off the gas. Now add the milk and mix well. Add the curd and mix again, add required salt.
4. Add the vadai in this curd and let it rest for 2 hours. Prick the vada here and there so that the curd will be absorbed well.
5. Just before serving, add grated carrot, chopped coriander and kara boondhi for garnish.
6.
You can serve it as it is or serve it chilled.
1. Coconut paste can also be added to the curd.
2. You can skip the tempering and the milk and just beat the curd with some water and soak the vadai.
3.
If you want to serve the thayir vadai immediately then don't milk. Double the curd amount and add it. Since we let the vadai rest for sometime, we add milk and curd.
4. Instead of buttermilk, you can soak the vadai in warm water too.
5. You can have the vada immediately too but letting it rest awhile makes it taste really good!
6. To make buttermilk, beat curd with little water and then soak the vada in it.
7.
Do not use sour curd to make thayir vadai. You will not get the right taste.
Until next time,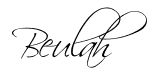 Share this post if you found it useful!