I was invited to do a guest post for Haffa's Kitchen and I gladly agreed! Haffa has some wonderful recipes in her blog and my favorites are her pizza recipes.
As I was wondering what to make for her blog, I decided to do one of my most favorite recipes ever! The Ice Cream! This time I chose to make a vanilla ice cream with loads of chocolate chips added to it.
Do visit Haffa's page!
I was making this ice cream for one of my aunt and this is a recipe that I love and trust and often make for others. This is the easiest, creamiest and most yummiest ice cream ever!
I have already posted some ice cream recipes in my blog, do check out the other 19 ice cream recipes.
VANILLA CHOCOLATE CHIP ICE CREAM
Preparation time 10 mins | Setting time 8 hours | Makes 1L
Ingredients
Heavy whipping cream - 1 cream (I used 'Rich' brand)

Fresh cream - 200 ml (I used amul)

Condensed milk - 200 gms

Chocolate chips - 3/4 cup

Vanilla - 1 tsp
Method
1. Take 1 cup of heavy whipping cream, add the vanilla and beat till soft peaks.
2. Add the fresh cream and whip again. Add the condensed milk and beat again.
3. Add the chocolate chips and fold.
4. Pour into a container and freeze for 6-8 hours.
Notes
1. You can add nuts in place of the chocolate chips or add any of your favorite fill ins like cake or brownie pieces.
Until next time,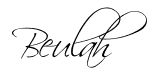 Share this post if you found it useful!