Fried rice is one of my most favorite dishes, I mostly make with eggs and sometime make vegetable and chicken fried rice too. This can be made with left over rice or you can cook fresh basmati rice and then make this rice. Either way, it tastes great. It can be made in s few minutes and kids love it too! It makes a great lunch box recipe too!
Pair it with any curry or gravy and you can a healthy wholesome, filling meal!
EGG FRIED RICE
Preparation time 15 mins | Cooking time 15 mins | Serves 2 to 3
Ingredients
Rice - 1 cup, cooked

Grated carrot - 2 medium

Chopped beans - 10 to 12

Shredded cabbage - 1/2 cup

Capsicum - 1 medium

Eggs - 2

Soy sauce - 1 tsp

Pepper powder - 1.5 tsp

Vinegar - 1 tsp

Green chilli sauce - 1 tsp (optional)

Chopped spring onion - 1/4 cup

Garlic - 1/2 tbsp. chopped finely

Ginger - 1 tsp, chopped finely

Salt - to taste

Oil - 2 tbsp
Method
1. Add the oil in a non stick pan and wait for it to heat up. Then add the chopped garlic and ginger. Saute for a few minutes.
2. Add the chopped spring onions and saute till it turns translucent.
3. Now add the vegetables and saute until its cooked but still has it's crunch. Do not add water. If needed sprinkle little water. Keep stirring till the vegetables are cooked.
4. Now add the soy sauce, pepper powder, vinegar, chilli sauce and salt. Mix well.
5. Push the vegetables to one corner and break open the eggs and scramble them.
6. Mix the scrambled eggs with the veggies.
7. Add the rice and mix everything together and wait for the rice to heat up.
8. Garnish with remaining spring onions.
Notes
1. You can scramble the eggs separately and then add to the veggies but I don't like washing more vessels than needed 😊
2. Do not add too much of soy sauce and chilli sauce, it will change the color of your fried rice (been there, done that 😀) and it doesn't taste good!
3. Check out the other fried rice recipes.
Until next time,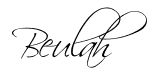 Share this post if you found it useful!