What better way to ring in the New Year than a perfect chocolate cake! This is one of the best chocolate cakes out there, it's Hershey's Perfectly Perfect Chocolate Cake! I baked this cake for my son's birthday party, we had a total of 3 small parties and for the first party, I made an eggless strawberry mousse cake and for the second party, I baked this cake.
This cake is so moist and so delicious and so rich! The kids who came for the party and the families who had this cake, enjoyed it very much. This cake is very similar to another chocolate cake in my blog, that's the Best Ever Chocolate Cake recipe except, that recipe uses buttermilk and coffee and this recipe uses only milk and no coffee.
HERSHEY'S CHOCOLATE CAKE
Preparation time - 15mins | Baking time - 35 mins | Serves - about 10 slices
Ingredients
All purpose flour (maida) - 1 and 3/4 cup

Hershey's cocoa - 3/4 cup

Sugar - 2 cups

Baking powder - 1.5 tsp

Baking soda - 1.5 tsp

Salt - 1 tsp

Eggs - 2 (replace with 1/2 cup thick beaten yogurt for eggless version)

Milk - 1 cup

Oil - 1/2 cup

Vanilla extract - 2 tsp

Boiling water - 1 cup
Method
1. Pre heat the oven to 180 degrees C. Grease and line two 8" or 9" pans.
2. In a bowl, add the eggs and vanilla extract and beat until light and frothy. Add the sugar and beat again.
3. Add the oil and beat again, add milk and beat again.
4. Sift in the flour, cocoa powder, baking powder, baking soda and salt. Or pre sift and add.
5. Add the hot boiling water and fold everything together.
6. Pour into prepared pans and bake for 30-35 minutes or until a tooth pick comes out clean.
7. Cool in the pan for 10 minutes and then remove from pan and cool completely.
Notes
1. I used granulated sugar but powdered it before adding to the vbatter.
2. I did not bake in 2 pans, I baked in one 10" pan.
4. Do not over mix the batter.
Happy New Year folks! Wishing you all a blessed 2015!!
Until next time,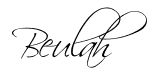 Share this post if you found it useful!