We wanted to try a tangy cake, normally I am not a huge fan of tangy cakes but it was a long time since I had one so decided to try this recipe. It turned out great, I loved it! Although I should say, my husband did not like the tangy flavor in a cake! If you like a tangy cake then this is a must try!
LEMON CAKE
Preparation time 15 mins | Baking time 30 mins | Serves 10 slices
Recipe adapted from - here
Ingredients
All purpose flour (maida) - 1 and 1/4 cups

Granulated cup - 3/4 cup

Baking powder - 2 tsp

Egg - 1 (check notes for eggless version)

Buttermilk - 1/2 cup

Sour cream or yogurt - 1/3 cup

Vegetable oil - 3 tbsp

Lemon juice - 1.5 tbsp (original recipe had 1/4 cup lemon juice)

Vanilla extract - 1 tsp

Lemon zest - 2 tsp (original recipe has 1 tbsp lemon zest)

Salt - 1/4 tsp
Method
Preheat the oven to 180 degrees C and grease and line an 7 inch baking pan.
1. In a bowl, add the egg and vanilla extract. Beat for 2 minutes until light and frothy.
2. Add the sugar and beat again. Add the yogurt and beat again.
3. Now add the buttermilk and
oil
and beat again.
4. Add the lemon juice and mix well.
5. Sift in the flour, baking powder and salt. Fold gently. Do not over mix.
6. Add the lemon zest and and mix in. Pour into prepared baking pan and bake for 25-30 minutes or until a skewer comes out clean.
7. Let cool in pan for 10 mins and then remove the cake from the pan and cool completely.
Notes
1. The original recipe called for 1/4 cup of lemon juice but I felt it would make the cake too tangy hence added only 1.5 tbsp.
2. For an eggless version, try using 1 tbsp of flax seed powder mixed in 3 tbsp of warm water. Mix it and set aside for 10 minutes and then use.
3. While scraping the zest of the lemons, always make sure to just scrape the thin outer coloured portion. If you go deep and scrape the white layer (pith), your cake will become bitter. Removing just a thin layer can be achieved if you use a microplane, if using a regular scrapper then you need to be cautious so as to avoid the pith.
Check this link to know more on how to make buttermilk .
Until next time,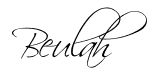 Share this post if you found it useful!