Today I am writing a guest post for one of my blogger friend's Tanya of easy and simple foods. Tanya is one of the sweetest people I have come across in the blogging world and very helpful and sincere. Her blog is filled with some awesome, delicious home cooked food and it's always a pleasure going through her blog. It is really a blog true to it's name, all recipes so easy and simple to cook for our daily life.
She wrote a guest post for me sometime ago, she wrote
chocolate chip cookies
which are absolutely delicious, it's time for me to write a guest post for her and I have chosen a chocolate cake for her. This is an easy to make delicious chocolate cake recipe, what I love about this recipe is that it makes a small cake and it's just enough for our family!
Do check her page!
Preparation time 10 mins | Baking time 25 mins | Makes one 6"cake
All purpose flour - 1 cup

Sugar - 1 cup (powdered)

Egg - 1

Cocoa powder - 6 tbsp

Baking powder - 1 tsp

Baking soda - 3/4 tsp

Oil - 4 tbsp

Milk - 1/2 cup

Boiling water - 1/2 cup

Instant coffee - 1/2 tsp

Salt - 1/2 tsp

Vanilla extract - 1 tsp
1. Pre heat the oven to 180 degrees C. Grease and line a 6 inch cake pan.
2. Add all the dry ingredients in a bowl and combine together.
3. Add the wet ingredients in another bowl except the hot water and whisk well.
4. Now add the dry ingredients into the wet ingredients gradually and mix well by adding the hot water.
5. Pour into the prepared pan and bake for 25-30 minutes or until a skewer comes out clean.
6. Cool in the pan for 10 minutes and then remove from pan and cool completely.
Frost the cake as you wish. You can use

ganache

or

whipped cream

to frost the cake. I used whipped cream.
1. Make sure you don't over mix while adding the dry ingredients into the wet ingredients. Add in batches and fold gently.
Until next time,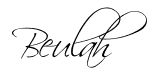 Share this post if you found it useful!