It's common knowledge that I love chocolates, I also love oats! This is one delicious way to have oats in the morning. Normally I have my oats as a porridge, once in a while I indulge with loads of chocolate. My kids never eat oats but when they saw the chocolate brown color in this bowl, they were tempted to try some. So there is hope to include oats in their diet :)
CHOCOLATE OATMEAL
Preparation time 0 | Cooking time 5 mins | Serves 1
Ingredients
Milk - 1 cup

+ 1/2 cup (if needed)

Oats - 1/2 cup

Sugar - 2 tbsp (or to taste)

Salt - 1/4 tsp

Cocoa powder - 1 tbsp

Dark chocolate chips - 2 tbsp (optional)
Here are some other oats recipes
Method
1. Dry roast the oats in a pan for 3 minutes. This step is optional.
2. Heat milk in a bowl, add the oats and salt and keep stirring for 2 minutes for the oats to get cooked.
3. Add the sugar and cocoa powder and stir well.
4. Stir for 5 minutes until the oats is cooked well.
5. Transfer to serving bowl and add the chocolate chips.
6. Enjoy!
Notes
1. Instead of cocoa powder and sugar, I some times use my hot chocolate mixture. Check this post on how to make the hot chocolate powder.
2. You can top it with some nuts too.
3. You can add fruits like banana, grapes, raisins too with this.
4. Oats gets thickened with time, if it's gets thick, use the extra 1/2 cup of milk.
5. Dry roasting the oats is optional, it prevents the oats from being sticky.
Until next time,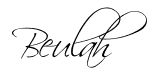 Share this post if you found it useful!