Idli podi is a must in today's busy life, every home has a bottle of idli podi for those days of emergencies. And each family has their own way of making their podi as well. My husband's favorite side dish for idli or dosa is the idli podi and every time I make idli podi, I
go hunting all over the internet searching for a different combination and have settled on this recipe which is a mix of many but tastes awesome and healthy too! This podi has my husband's approval as well! He likes it extremely spicy!! So I normally add more than the 15 red chillies that I have mentioned here.
IDLI PODI
Preparation time 20 mins | Cooking time - 0 | Makes about 2 cups
Urad dal - 1 cup

Kadala parapu / Channa dal / Bengal gram - 1/2 cup

Black til ( sesame seeds) - 1/3 cup

Whole red chiilies - 10 to 15 (I added a lot more, adjust per your taste)

Curry leaves - 3 hands full (can reduce to 1 handful)

Hing - 2 tsp

Raw rice -

2 tsp

Flax seeds - 1 tbsp (optional)

Salt - t

o taste

Method
1. On low fire, dry roast urad dal till golden brown. Remove from pan.

2. Roast bengalgram dal in the same way. Remove from pan.
3. Dry r

oast curry leaves till it shrivels.

Roast sesame seeds until they start to splutter. Remove.

4.

Roast red chilli with 1/2 tsp oil to ensure it is doesn't turn black. Remove from pan.
5. Dr roast the raw rice.



6. Except red chillies and sesame seeds, mix all the roasted items, add salt and flax seed powder.



7. In a blender - first grind the red chillies and remove to the plate or newspaper. Add the rest and grind. Add the sesame seeds in the end and run the blender for a few seconds only. Best to keep everything coarse.





8. Mix everything together and the mix raw asafoetida in the end.


Notes
1. I have added more than the 15 chillies that what I have mentioned since my husband likes it very spicy. You can adjust the spice levels as per your taste. I have used 100 gms of red chillies.
2. Flax seeds are purely optional. I add it for health benefits. I try to add flax seeds wherever I can in daily cooking.





Until next time,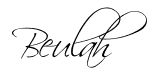 Share this post if you found it useful!