Baking is so therapeutic to me, I simply love it! I love everything about baking, starting from lining my pans up to cleaning the mess!! And when I'm baking beauties as this loaf, I am even more serene and happy!
Ever since I saw this recipe I have been wanting to bake it and I have been waiting for an opportunity to bake this lovely loaf. And I finally made it for my cousins this week and we really loved it! So rich and divine! I was wondering why I waited so long to bake it! The texture of this loaf is more of a brownie and the ganache makes it even more delicious!
CHOCOLATE PISTACHIO LOAF
Preparation time 20 | Baking time 35 mins | Makes one
7
x
4
loaf
Recipe Source - here
Ingredients
Butter - 50 gms

Dark Chocolate - 125 gms

Sugar - 80 gms

Eggs - 2 (check notes for egg substitutes)

All purpose flour (maida) - 100 gms

Baking powder - 1/2 tsp

Salt - a pinch

Pistachios - 50 gms

Instant coffee granules - 1/4 tsp

Vanilla extract - 1 tsp
Watch this video in English
Watch this video in Tamil
Method
1. Pre heat the oven to 160 degrees and grease and line a small loaf pan. I used a 7x4 inches disposable loaf pan.
2. Chop the pistachios and toast them in a microwave for 30 seconds. Add 1 tbsp flour and coat the pistachios to prevent it from sinking to the bottom of the pan.
3. Melt the butter, chocolate, sugar and coffee granules in a microwave safe bowl or sauce pan. Stir well until the sugar dissolves. Set aside to cool.
4. Add the eggs and vanilla and beat well with an electric beater.
6. Add the chopped pistachios and fold again.
8. Cool in the pan for 10 minutes and then remove to a cooling rack.
I frosted the loaf with some thick ganache. Here's a link on how to make ganache or maybe some nutella ganache!!
Notes
1. My loaf was done in 35 minutes, each oven is different, check with a tooth pick or skewer.
2. Fold the dry ingredients gently into the wet ingredients, do not over mix.
3. I used un-salted pistachios, if your using salted pistachios then skip the salt in the recipe.
4. Instead of 2 eggs, you can use 1/2 cup of thick yogurt or dissolve 2 tbsp of flax seed powder in 6 tbsp of warm water and set aside for 10 minutes and then use it in place of eggs. Please note - I have not tried the eggless version, this is only a suggestion.
Until next time,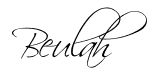 Share this post if you found it useful!