This is the most common juice I make for my husband at home. Out of all the juice recipes I have posted, this is his most favorite and I make it quite often. It is simple and easy to make, tastes great and it has a lot of health benefits. It is loaded with Vitamin C and helps increase immunity, promotes bone health, improves eye sight and many more!
When selecting the fruit, do not pick green ones with thick skin, choose the ones that are yellowish with thin skin, ripe but without any dark spots.
MOSAMBI JUICE
Preparation time 5 mins | Makes 1 cup
Ingredients
Mosambi| Sweet Lime - 3

Sugar - 1 tbsp (or to taste)
Method
1. Cut the mosambi into two halves. Extract the juice with the help of a juicer.
2. Pour into glasses, add sugar as needed.
3. You can serve with ice cubes.
Notes
1.
For small kids, you can strain the juice and serve.
2. You can also add little water to dilute it, if serving to kids.
3. Adding ice cubes will dilute the juice, I keep the juice in the refrigerator for sometime and then serve.
Until next time,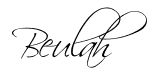 Share this post if you found it useful!