I had completely forgotten about this post! I made these lovely mango brownies during the mango season this past summer and forgot to post it. It's been hiding in one of my old folders and I'm glad I found it now since this is one yum brownie!
Ever since I saw these brownies in Tadka Pasta, I have been wanting to try it out. I love brownies and I'm game to try out any brownie recipe! There are lots of brownie recipes in my blog. You can't go wrong with chocolate!
My husband does not like mixing mango and chocolate together, he feels they don't go well but I love chocolates and I love mangoes and this was a delicious match for me! If you love the combination of mangoes and chocolate then you will absolutely love this brownie!
MANGO BROWNIES
Preparation time 15 mins | Baking time 25 mins | Serves 16 squares
Recipe Source - tadka pasta
Ingredients
All purpose flour (maida) - 1/2 cup

Cocoa - 3 tbsp

Baking powder - 1/4 tsp

Butter - 1/2 cup (113 gms)

Fine Sugar - 1 cup (200 gms)

Eggs - 2

Vanilla - 1 tsp

Mango puree - 1 cup

Walnuts - 1/4 cup

Chocolate chips - 1/4 cup

Salt - 1/4 tsp
Here are some other brownie recipes
Method
1. Pre heat the oven to 180 degrees C. Grease and line an 8" square pan.
2. Melt the butter in a saucepan and mix in the sugar and set aside to cool.
3. Once the butter has cooled, whisk in the eggs and vanilla extract. Then add the mango puree.
4. Now sift in the flour, baking powder, salt and cocoa powder. Or pre sift and add.
5. Add the roasted walnuts and chocolate chips and mix.
6. Transfer the batter to the prepared baking pan and bake for 35-40 minutes or until a skewer comes out clean.
7. Cool the brownies in the pan and then remove.
8. Cut into squares and enjoy.
Notes
1. To get perfect squares, cool the brownie completely and then leave it in the refrigerator for a couple of hours and then cut into squares.
2. After adding the dry ingredients, do not over mix, fold gently.
3. Coat the walnuts and chocolate chips with a tbsp of flour to prevent it from sinking to the bottom.
Until next time,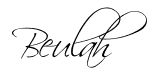 Share this post if you found it useful!