I love a simple vegetable poriyal to go with my rice and make a lot of poriyals for lunch and this is one of the favorite ones. This recipe is not exactly a poriyal but more of a curry. It's absolutely delicious with rice or even roti. And it's a mix of some of my favorite and common vegetable! So it's even better!
MIXED VEGETABLE CURRY
Preparation time 15 mins | Cooking time 20 mins | Serves 2
Ingredients
Onion - 1, chopped

Tomato - 1, chopped

Ginger garlic paste - 1 tsp

Green chilli - 2

Turmeric powder - 1/2 tsp

Red chilli powder - 1 tsp

Garam masala powder - 1 tsp

Curry leaves - 1 sprig

Tamarind water - 1.5 tbsp

Potato - 2, medium

Carrot - 2, large

Beans - 15

Peas - 1/2 cup

Coriander leaves - 2 tbsp, chopped

Oil - 2 tbsp

Cumin seeds - 1/2 tsp
Method
1. Chop the vegetables into small pieces. Chop the onion and tomato and set aside.
2. In a kadai, heat oil. Add the cumin seeds. Once the cumin seeds splutter, add the chopped onions, curry leaves and green chillies.
3. Saute until the onions become translucent. Then add the tomatoes. Cook the tomatoes for five minutes.
4. Then add the turmeric powder, red chilli powder and garam masala powder. Mix well and cook for another two minutes.
5. Add the ginger garlic paste and saute until the raw smell of ginger and garlic leaves.
6. Add the tamarind juice. Mix well. Add salt.
7. Add the chopped vegetables and mix well with the masala.
8. Add about 1 cup of water and mix well. Cover and cook for 10 minutes until the veggies are cooked completely.
9. Once done, add chopped coriander leaves and switch off.
Notes
1. Use any vegetable of your choice.
2. You can pressure cook the chopped vegetables and add it to the masala, saves time and gas!
Until next time,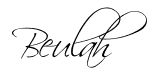 Share this post if you found it useful!