Have you ever had a day when you start baking and your suddenly find that you don't have an ingredient? Well, it happened to me when I was making my chocolate buttercream recipe! I realized that I had no icing sugar at home. I would have gone to the store but it was the middle of the night (I normally bake after my kids go to bed) and I could not go out anywhere! So, I decided to make some icing sugar myself.
I felt there will be someone somewhere who finds themselves in the same predicament as me so decided to make this into a post!
Icing sugar is just very very fine sugar with a binding agent which helps the powdered sugar from clumping up and when we use the sugar for icing or glazes, it helps to thicken the sugar and stick together to achieve a smooth consistency.
HOMEMADE ICING SUGAR
Preparation time 5 mins | Makes 1 cup and a little more
Ingredients
Sugar - 1 cup

Corn flour - 1/2 tbsp
Method
1. Take the sugar in a blender. Blend for a few seconds and check. Then blend again. Do not blend continuously as it can heat up your blender and cause the sugar to burn.
2. Once the sugar is nice and fine, add the corn flour and blend again.
3. Sift and then use or store for later.
Storage
You can store the icing sugar in ziplock bags or airtight boxes. But chances are the sugar will catch moisture and start clumping up. In that case, sift again and use.
Notes
1. Use the right size of blender for 1 cup of sugar otherwise the sugar will not grind well to become powdery.
2. Do not add the cornflour at the beginning when you start powdering the sugar. It can prevent the sugar from grinding to a fine powder.
3. Some use about 1 tbsp of cornflour. You can use anywhere between 1/2 - 1 tbsp of cornflour.
Until next time,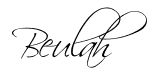 Share this post if you found it useful!