I make smoothie's for my husband and he loves it! This combination of apples and bananas is simple and easy. This is the one that is made a lot at home since apples and bananas are always available at home and this delicious smoothie can be whipped up in no time. It is also quite filling so this makes a good breakfast drink or even an after school drink.
APPLE BANANA SMOOTHIE
Preparation time 10 mins | Serves 2
Ingredients
Apple - 1 (medium)

Banana - 1 (medium)

Yogurt - 1/2 cup

Milk - 1 and 1/2 cup

Cinnamon powder - 1/4 tsp

Honey - 2 tbsp
Method
1. Chop the apples and bananas roughly and add it to a blender. Add 1/2 cup of milk and blend till smooth.
2. Add the yogurt, cinnamon powder, honey and remaining milk and blend till smooth.
3. Pour into glasses and serve immediately.
Notes
1. Adjust honey as per your taste.
2. You can add sugar instead of honey.
Until next time,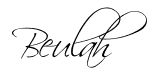 Share this post if you found it useful!