I've made this fudge twice before and loved it, so I have been waiting for a chance to make this again ever since. The first time I made this for my nieces along with this Marie Biscuit Chocolate Balls and both were loved by them!
This fudge is not the authentic fudge but this tastes just the same and is much easy to make with ve
ry few ingredients. You can add pistachios and call it pistachio chocolate fudge or add cashews and call it cashew chocolate fudge. I added a mix of cashews, almonds and pistachios.
Every body loved this and I might be making them again very soon!
CHOCOLATE FUDGE
Preparation time 20 mins | Setting time 3 hrs | Makes 25 squares
Ingredients
Dark chocolate - 350 gms

Condensed milk - 1 can (400 gms)

Butter - 1 tbsp

Nuts - 1 cup

Salt - a pinch

Coffee granules - 1/4 tsp
Method
1. Grease and line an 8 inch square pan and set aside. Leave an over hang so that it's easy to remove the set chocolate from the pan.
2. Roughly chop the nuts and and toast them for a few seconds in a microwave or oven.
4. Add the condensed milk and butter. Melt this mixture in a saucepan or microwave until it is fully melted.
5. Add the salt and coffee and mix well. Or add when melting the chocolate itself. I forgot to add at that time.
6. Add the chopped nuts and mix well.
7. Pour the mixture into the greased pan and tap well. Refrigerate until it's set. It will take about 2-3 hours.
8. Once it's set, remove from the refrigerator and remove the set chocolate with the help of the over hang and cut into pieces.
Notes
1. Adding coffee is optional, you can leave that out if you don't prefer.
2. You can use any kind of add ins. Any nuts, dried fruits, crushed biscuits, mini marshmallows can be used.
Until next time,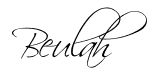 Share this post if you found it useful!