I make smoothie's quite often and both my husband and me enjoy smoothies. I like both milkshakes and smoothies but my husband does not drink milk and he prefers only smoothies, juices and lassi. Either way, I make lots of beverages at home so you will lots of recipes here!
This is the season of strawberries and how can I let it go by without making something with it! This year I have only made a Strawberry Chocolate chip Loaf and this smoothie. I loved this smoothie, it was so filling and it tasted good too! I did not add any sugar to it and still this drink tasted very good.
STRAWBERRY BANANA SMOOTHIE
Preparation time 10 mins | Cooking time 0 | Serves 2
Ingredients
Strawberries - 125 gms, chopped

Ripe banana - 1 medium

Milk - 1.5 cups

Yogurt - 1/2 cup
Method
1. Wash and hull the strawberries. Chop them up and add it to the blender along with chopped banana.
2. Add half of the milk and yogurt. Blend till smooth. Then add the remaining milk and whiz once.
3. Pour into glasses and serve.
Notes
1. If your strawberries are tart, you can add sugar to taste.
Until till next time,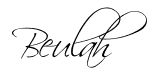 Share this post if you found it useful!