Panna Cotta is an Italian dessert where the cream is cooked and any flavoring is added to it along with a thickening agent like gelatin. This dessert is super delicious since it's made with cream, I always prefer using full cream for my panna cotta desserts but you can also make this dessert with half cream and half milk.
I have already posted strawberry panna cotta and mango panna cotta and both are one of my favorite desserts! This time I tried out coffee panna cotta for my brother and his wife and they both loved it! You can easily double the ingredients mentioned for a larger quantity.
If you're a coffee lover, try the coffee ice cream and coffee cake too!
COFFEE PANNA COTTA
Preparation time 15 mins | Cooking time 2 mins | Setting time 6 hours | Serves 2-3
Ingredients
Cream - 1 cup

Sugar - 1/4 cup

Vanilla - 1/2 tsp

Instant coffee granules - 1/2 tbsp

Gelatin - 2 tsp

Water - 1.5 tbsp
1. In a small bowl, add 2 tbsp water and sprinkle the gelatin over it and let it bloom for 5 minutes.
2. Meanwhile, in a saucepan, pour the cream and whisk well with a spoon.
4. Now heat the cream gently over low heat and keep whisking until the coffee blends well with the cream.
6. Now add the gelatin to the cream. The gelatin will be thickened, spoon it into the cream and whisk well until the gelatin is dissolved.
7. Remove from heat and pour into dessert cups and let it cool down a bit then cling wrap before refrigerating for about 6 hours.
1. You can use 1/2 cup cream and 1/2 cup milk instead of full cream.
2. Any cream can be used - low fat, whipping, heavy cream, anything can be used. I used low fat amul fresh cream.
3. If you don't want to use gelatin, use same amount agar agar.
4. Sometimes, adding the coffee granules does not dissolve well when added directly to the cream, to avoid that, take 2 tbsp of cream in a small bowl and add the coffee to this and mix well until dissolved and then add it to the saucepan.
5. This makes a very small quantity. I used really small bowls and got 3 bowls. If you use a larger dessert bowl, you might get only one serving. Increase the ingredients according to your requirement.
Until next time,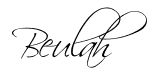 Share this post if you found it useful!