Beetroot halwa is one of my most favorite sweet dishes ever! The first time I ever tasted beetroot halwa was in a hospital!! I know it sounds crazy but after my second delivery, one of my hospital meals had beetroot halwa for the dessert! (I was in a hospital that served excellent food for the patients!)
I remember I absolutely loved it and enjoyed it! I should say, I have never tasted a similar beetroot halwa ever after that but this recipe came very close to the tasty one I had at the hospital.
The other thing that I loved about this recipe is that, it is so fuss free to make it. The effort is only in scrapping the beetroots! There is no dairy added to it and still it tastes and looks gorgeous!
I found the sweetness of this dish to be perfect but my mum and my husband felt it was a bit too sweet. I simply loved it! After all, a sweet dish is supposed to taste sweet right?! I hate a beetroot halwa that tastes like a slightly sweet beetroot poriyal! But if you too prefer a less sweeter version, check the notes section.
BEETROOT HALWA
Preparation time 15 mins | Cooking time 10 mins | Serves 2
Ingredients
Oil/ghee - 3 tbsp

Beetroot - 4 cups packed (peeled and grated)

Sugar - 3/4 cup

Cardamom powder - 1/4 tsp

Cashew - 2 tbsp

Raisins - 2 tbsp

Salt - a pinch
Method
1. Peel the beetroots and grate them.
2. In a pressure cooker, heat the oil or ghee. Add the cashew and raisins and saute until the cashews are browned and raisins are puffed up.
3. Add the beetroot and saute continuously for 5 minutes.
4. Add the sugar and mix in with the beetroot. Saute for another 3 minutes. The sugar will leave out some water.
5. Add the cardamom powder and salt and mix well.
6. Close the cooker and pressure cook
at medium heat
for 4 whistles.
7. Release the pressure immediately and open the cooker. There will be little water remaining, saute until all the water is absorbed.
Notes
1.
Follow the instructions correctly for perfect halwa. Do not make changes, otherwise your halwa can get burnt as we are not using any extra liquid!! The beetroot gets cooked in it's own juices and the water left by the sugar.
2.
As I mentioned earlier, the sweetness was perfect for me but my family found it to be too sweet.
If you want to reduce the sugar, add 1/4 cup milk or water before closing the cooker so that the halwa doesn't get burnt.
3. If you don't want red colored cashews, then don't saute them at first. Make the halwa, and heat 2 tsp ghee separately in a tadka pan and fry the cashews and raisins and add it to the halwa.
4. Saute the beetroot well initially to reduce the crunchiness of the veggie.
Until next time,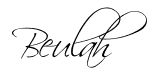 Share this post if you found it useful!