Today I am happy to share a guest post by Haffa from Haffa's Kitchen Adventures. When I first started blogging I used to do some guest posts and invited others to do guest posts too. Eventually I stopped the guest post series in my space and I completely forgot that I had asked Haffa for a guest post long long ago!
So when she suddenly pinged me that she is ready with a post, I was pleasantly surprised and accepted her offer.
Haffa is a wonderful person that I had the pleasure of meeting through blogging and she has some wonderful recipes in her space which I have bookmarked.
So let's move on to see what she has for us!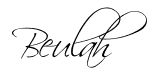 Greetings to the sweet readers of Full Scoops =) I am Haffa Bexi from
Haffa's Kitchen Adventures
. I love cooking & blogging. Beulah is my sweet blogger friend and a humble down to earth person! She is one of the friends who bore with me for so sooo long for the guest post.. I was not in good health since few months.. had one of the best and worst moments in my life... Still, Thanks to God in all situations!!
I would like to thank Beulah for giving me some space on her blog!
Today I am going to discuss with u Black lentils.. (Sabut masoor ki daal) - Here goes its recipe :)
Ingredients:
Sabut masoor ki daal (Black Lentils) 1 cup (washed and soaked for 2 hrs)

Tomato 2 medium

Green Chili 3 - 4

Red Chili powder 1 tsp.

Turmeric Powder 1 tsp.

Salt 1 tsp.

Coriander Powder 1 tsp.

Black Cardamom 2-3

Curry leaves 8 twigs

Fenugreek leaves 1 tsp

Yogurt 3-4 tbsp

Water 1-2 cups
For Tempering/Seasoning (Tarka):
Cumin Seeds (Zeera) 1 tsp

Dried Red Chili Peppers 5-6

Garlic cloves 2-3 chopped

Ginger paste 1/2 tsp

Butter/ Oil 5 tbsp.

Onion 1 large, sliced
For Garnishing -
Coriander Leaves (dhanyia) Few chopped

Procedure:
Take a pot and add 2-3 cups of water. Let it boil. Next add the washed and soaked lentil into the boiling water plus all the ingredients mentioned in the ingredients list. Let it cook until the lentils are tender and water has dried up. You can keep little gravy if u want as shown in pic.
Next, heat oil & fry the sliced onions until golden brown. Add garlic, ginger paste, & fry for few minutes. Then add the rest spices i.e. dried red chili & cumin seeds and fry for few more minutes. Now, add the cooked black lentils & keep the lid covered for 5-10 min. Garnish with garam masala and chopped coriander leaves and serve with hot rotis or boiled rice.
Thank you for stopping by! Hope u enjoy this recipe :)
Share this post if you found it useful!