A white cake is just a normal vanilla cake but looks more 'whiter' than other cakes. The idea is to get a white color cake with a white frosting, mostly baked for weddings or for baptisms. The egg yolks are not used since it gives a yellowish tinge to cakes.
To get the perfect white cake, I suggest using white butter or atleast pale yellow butter, clear vanilla extract and only egg whites. I used white butter, clear vanilla essence and egg whites and I did get a white cake but thanks to my poor photography skill, I could not get a perfect picture!! I think one of the close photos shows how white the cake is.
I made this cake for my brother's wedding anniversary celebrations and I baked it again for my husband's birthday, both times this cake was well received! It's a soft moist and a beautiful looking cake!
This post marks the 500th recipe in my website and that calls for a special celebration!! What better way to celebrate than this lovely white cake! I started blogging with my favorite fudgy brownies and now have reached 500 recipes! That is a big milestone for me!! A big thank you to everyone who encourages me and helps me along.
WHITE CAKE RECIPE
Preparation time 20 mins | Baking time 30 mins | Serves 8
From
here
Ingredients
Unsalted white butter - 57 gms (about 1/4 cup)

Cake flour - 1 cup

+ 2 tbsp

Egg whites - 2

Sugar - 170 gms (about 3/4 cup)

Baking powder - 1.5 tsp

Milk - 1/2 cup

Salt - 1/4 tsp

Clear vanilla essence - 1 tsp
Method
1. Separate the eggs, grease and line a 6 inch baking pan. Pre heat the oven to 180 degrees C.
2. Beat the butter and sugar till it's light and creamy. About 2 minutes.
4.
Sift in the flour, baking powder and salt.
4. Add the milk and beat until combined.
Do not overbeat.
5. Transfer the batter to the prepared pan and bake in the pre heated oven for 35 mins or until a skewer comes out clean.
7. Remove the pan from the oven and cool for 15 minutes and then remove the cake from the pan and cool completely.
8. Once the cake has cooled, cling wrap and refrigerate until we start frosting.
For the frosting
You can use any white frosting. I used whipped cream.
Ingredients
Heavy cream | Whipping cream - 1 cup (about 225 gms)

Clear vanilla essence - 1 tsp

Icing sugar - 2 tbsp
Method
1. Add the clear vanilla essence to the whipping cream and beat until soft peaks are formed.
2. Sift in the icing sugar and beat again until stiff peaks are formed.
3. Refrigerate till we start layering the cake.
4. To layer the cake - Take the cake from the refrigerator and slice in two.
5. Place the cake on the cake board and pour some simple syrup on the sliced cake. About 3 tbsp of syrup.
6. Place a dollop of whipped cream and spread it evenly.
7. Place the next layer of cake and again drizzle the simple syrup on the cake.
8. Add the whipped cream to the top and sides of the cake and decorate as you wish.
Notes
1. Try to use clear vanilla extract, white butter and only egg whites for a nice white color cake. If you're from Chennai, you can get uthukulli butter which is white in color.
2. I used granulated white sugar but pulsed it in a blender after measuring.
3. Check this link on how to make cake flour at home.
4. If you don't want to use cake flour, use regular plain flour.
5. Check this post on how to whip cream to stiff peaks.
6. Check this post on how to make simple syrup for cakes.
7. Check this post on how to frost a cake easily for a detailed description on how to frost a cake.
8. My whipping cream is pre sweetened so I used only 2 tbsp of icing sugar. If you're cream is not sweetened, then add about 1/3 cup of icing sugar.
9. You can trim off the edges if you don't want any brown spots to be seen on your cake.
Until next time,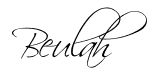 Share this post if you found it useful!