This rava kichadi is one of the favorite South Indian breakfast dishes, certainly my favorite! Made with semolina (sooji) and vegetables, this tastes absolutely delicious with a bowl of coconut chutney.
I normally make this kichadi with millets, like this samai khichidi and I add some dal in that recipe and it tastes absolutely delightful! You can also make a plain kichadi with rice and dal and my lazy day lunch!
For this recipe, you can use any of your favorite vegetables although the most common veggies used are beans, carrot, peas and potatoes.
RAVA KICHADI
Preparation time 15 mins | Cooking time 20 mins | Serves - 2 or 3
Ingredients
Rava - 1 cup

Water - 3 cups

Beans - 6, chopped

Carrot - 1, chopped

Peas - 1/4 cup

Onion - 1

, chopped

Tomato - 1

, chopped

Ginger paste - 1 tsp

Lemon juice - 1 tsp

Coriander leaves - 2 tbsp

Turmeric powder - 1/2 tsp

Salt - to taste
To Temper
Oil - 2 tbsp

Ghee - 1 tbsp

Channa dal - 1/2 tsp

Mustard seeds - 1/2 tsp

Urad dal - 1/4 tsp

Curry leaves - 1 sprig

Green chilli - 1 or 2
Method
1. Pressure cook the chopped veggies with just enough water for 1 or 2 whistles and set aside.
2. Dry roast the rava for 3 minutes. If using roasted rava, skip this step.
3. Heat oil in a pan and add the mustard seeds, urad dal, channa dal, green chilli and curry leaves.
4. When the mustard seeds splutter, add the chopped onions and saute until they turn translucent.
5. Add the ginger paste and saute again until the raw smell leaves.
6. Add the chopped tomatoes and cook for 2 minutes.
7. Add the turmeric powder and mix in with the masala, cook for another 2 minutes.
8. Add the cooked veggies and the 3 cups of water. Add salt, lemon juice and coriander leaves.
9. Once the water starts boiling, add the roasted rava, stirring all the while to avoid lump formation.
10. Keep stirring until most of the water is absorbed. Then cover the pan and cook for 2 minutes.
11. Open the lid and stir well. The kichadi will not be dry. It will be a nice smooth soft consistency.
Serve hot with coconut chutney. We had it with coriander chutney.
Notes
1. You can use chopped ginger instead of ginger paste.
2. You can skip the lemon juice and ginger but adding it does give a lovely flavor to the kichadi.
3. Usually kichadi is enjoyed with coconut chutney but on this day, we had it with coriander chutney.
4. Pressure cook the veggies only for 1 or 2 whistles, the veggies must be cooked but not too mushy. I left it only for 1 whistle.
5. Alternately, you can skip pressure cooking the veggies and just cook it in the pan. Add the water to the veggies, cover then pan and cook until the vegetables are cooked well.
6. You can use whole ghee instead of oil+ghee.
Until next time,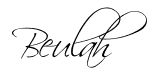 Share this post if you found it useful!