If there's one thing that is in abundance in my site, it's chocolate desserts! There is no dearth of chocolate recipes here!
So I've come up with a simple compilation of Chocolate recipes for Valentines's Day to make it easy for you to decide!
Desserts
Cupcakes
Cakes
Brownies
Forgot to bake something?! Try these instant microwave cakes for a last minute dessert!
This is a collection of only chocolate desserts. If you are interested in more desserts check this page on Bakes and Desserts.
Until next time,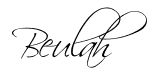 Share this post if you found it useful!