Radish Greens is one of the most healthy greens around. Full of Vitamin C and other vitamins and protein this greens is not only healthy but also very tasty. So whenever you get radish, don't throw away the leaves, make this healthy greens stirfry. It makes a very good side dish for any South Indian rice dish.
RADISH GREENS STIRFRY
Preparation time 1o mins | Cooking time 15 mins | Serves 2
Ingredients
Radish greens - 2 cups, chopped finely

Onion - 1, chopped

Coconut - 7 small pieces

Garlic pearls - 10

Green chilli - 1 or 2

Cumin seeds - 1/2 tsp

Oil - 1 tbsp

Salt - to taste
Method
1. Wash the greens well and chop then up finely.
2. In a pan, heat oil. When the oil heats up, add the cumin seeds.
3. When the cumin seeds splutter, add the chopped onion. Saute until the onion turns translucent.
4. Add the chopped greens and some salt and cook for a few minutes until the greens shrink a little.
5. In the meantime, take the coconut pieces, green chillies and garlic in a small blender and blend coarsely.
6. When the greens are cooked, add the ground coconut mixture, stir for a minute and remove from flame.
Notes
1. I used only 1 green chilli, you can use more if you prefer.
2. Instead of cumin seeds, you can use mustard seeds and urad dal to temper.
Until next time,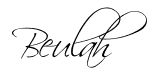 Share this post if you found it useful!