Here's another ice cream I made for the potluck I attended with some friends. I had taken DDL ice cream and this tutti fruity ice cream along with chocolate panna cotta, chocolate mousse, 3 ingredient brownie and some egg free brownie muffins. All of it were totally delicious and disappeared quickly!
I follow a very simple recipe for all my ice creams, it gives me the most creamiest and tastiest ice cream ever! I had a lot of tutti fruiti left over from baking my christmas cakes this egg free tutti fruiti cake so I added it to this vanilla ice cream base to make this tutti fruiti ice cream!
TUTTI FRUITI ICE CREAM
Preparation time 10 mins | Setting time 8 hours | Makes 1L
Ingredients
Heavy whipping cream - 1 cup (I used non dairy tropolite cream)

Fresh cream - 250 ml (I used amul)

Condensed milk - 3/4 tin (400 gms)

Vanilla extract - 1 tsp

Tutti Fruiti - 3/4 cup
Watch this video in English
Watch the video in Tamil
Method
2. Add the fresh cream and whip again.
5. Transfer it to an air tight container, cling wrap and freeze for 8 hours. I left it over night.
Notes
1. If using only dairy cream then increase the amount of condensed milk.
2. Thaw the heavy cream before whipping but make sure the cream is chilled. To know more about how to whip cream, check out this post on how to whip cream to stiff peaks.
3. You can add 1/2 cup of tutti fruiti too, I had lots so added more!
Bible blessing - The Lord will fight for you; you need only to be still. Exodus 14:14
Until next time,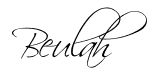 Share this post if you found it useful!