Horse gram or Kollu is a super food which has lots of health benefits. I came to know about the value of kollu when we took our daughter to a doctor for a problem that she had and he told us to include kollu in her diet atleast 2 days a week and hence I started my research on horse gram and came to of all it's health benefits.
Kollu is extremly rich in iron, protein and calcium. It also aids in digestion, weight loss, reduces cholesterol, is a diuretic, rich in anti oxidants and so many more benefits.
I have been looking for ways to include this in our weekly diet and make it tasty as well so this is the first recipe I tried. This kollu podi is an adaptation of my idli podi recipe and it came out very well. I also added lots of curry leaves to make it more rich in iron.
This podi can be had with idli/dosa or even rice.
KOLLU KURUVEPPILAI PODI
Preparation time 20 mins | Cooking time abt 10 mins | Makes about 2 cups
Adapted from here
Ingredients
Kollu - 1 cup

Black urad dal - 1/4 cup

Channa dal - 2 tbsp

Red chillies - 15

Curry leaves - 2 cups, packed

Hing - 1/2 tsp or 4 small pieces

Sesame seeds - 2 tbsp

Salt - to taste

Oil
Method
1. Dry roast the kollu till it turns golden brown. Remove and set aside to cool.
2. In the same pan, dry roast the black urad dal, channa dal and sesame seeds. Roast it one by one and allow it to cool.
3. Add the curry leaves to the pan and roast it till it shrinks. Remove.
4. Add about a tsp of oil and dry roast the red chillies. Remove.
5. Let all the ingredients cool down.
6. Add all the ingredients in a mixee along with salt and hing and blend till it's a coarse powder. Remove.
7. Add the red chillies and blend till it's smooth and powder.
8. Mix both together.
Storage
Store the podi in a clean bottle. This will keep well for even 3 months.
Notes
1. You can alter the number of chillies used as per your taste.
2. I separated this kollu podi into two batches. I did not add the powdered red chillies for my kids. I only mixed in a little bit of pepper powder for them. The red chillies were all mixed in the batch that was kept for me and my husband.
3. The green color of the podi is because of the curry leaves we've added. If you don't want to add so much of curry leaves, you can just add a handful of curry leaves.
4. Black urad dal is very healthy for young teenage girls. If you don't want to use black urad dal, you can use the white urad dal itself.
Until next time,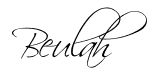 Share this post if you found it useful!