I do a lot of baking with bananas since that is the most common fruit at home and if it's about to go waste, I bake something with it. This is one such bake. Bananas and chocolate goes very well together and if you add some cinnamon and walnut to the mix, it just becomes too delicious!
There are plenty of banana bakes in my blog as this is a favorite at home and it always comes out so well. This recipe is from joy of baking and as usual it's a winner! The cake turned out so moist, dense and fudgy, almost like a brownie!
CHOCOLATE BANANA CAKE
Preparation time 15 mins | Baking time 35 mins | Serves 16
Ingredients
All purpose flour (maida) - 1 and 3/4 cup (245 gms)

Granulated white sugar - 2 cups (400 gms)

Cocoa powder - 3/4 cup (75 gms)

Eggs - 2 large

Banana - 1 cup, mashed

Oil - 1/2 cup (120 ml )

Milk - 1/2 cup (120 ml)

Baking soda - 1.5 tsp

Baking powder - 1.5 tsp

Warm water - 1 cup (240 ml)

Salt - 1/2 tsp

Vanilla - 1.5 tsp

Instant coffee granules - 1/2 tsp
Method
1. Pre heat the oven to 180 degrees C (350 degrees F). Line and grease a 9 inch baking pan or a 9*13 inch pan.
2.
Mash the bananas and set aside. Add the coffee granules to the warm water, mix and set aside.
3. Add the eggs and vanilla to a large bowl and beat well until it's light and fluffy.
4. Add the sugar and beat again. Add the mashed banana and beat again.
5. Add the milk, oil and warm water(with coffee powder) and beat well.
6. Sift in the flour, cocoa powder, salt, baking powder and baking soda.
7. Mix well without any lumps.
8. Pour into the prepared baking pan and bake in the pre heated oven for 35-40 minutes or until a skewer comes out clean.
9. Remove the pan from the oven and set aside to cool.
Notes
1. You can frost this cake with chocolate ganache.
2. I measured granulated sugar and powdered it before using.
Until next time,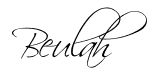 Share this post if you found it useful!