We have a drumstick tree in our garden and we get lots and lots of drumsticks from it, that my mum shares it with all our neighbors all the time. One time, one of our neighbors, a grandmother, gave me this recipe of mushrooms and drumsticks. I love mushrooms so I was immediately interested and willing to try it out. This turned out great and my husband and me simply loved it! This grandmother tells me she also makes drumstick with mutton....waiting to try that out some other day!
MUSHROOM DRUMSTICK CURRY
Preparation time 15 mins | Cooking time 25 mins | Serves 3
Ingredients
Mushrooms - 1 pack

Drumstick - 1 or 2

Onion - 1 large

Tomato - 1 large

Ginger garlic paste - 1 tsp
Cumin powder - 1 tsp

Red chilli powder - 1 tsp

Turmeric powder - 1/2 tsp

Coriander powder - 1 tsp

Coriander leaves - few chopped

Green chilli - 1 or 2

Salt - to taste
To Temper
Oil - 2 tbsp

Mustard seeds - 1/2 tsp

Urad dal - 1/4 tsp

Curry leaves - 1 sprig
Method
1. Wash the mushrooms and drumstick and chop them up. Chop the onions and make a puree of the tomato.
2. In a kadai, heat oil. Then add the mustard seeds, urad dal and curry leaves.
3. Then add the chopped onions and green chillies. Saute the onions until they turn translucent.
4. Then add the tomato puree and cook until the tomatoes are cooked.
6. Add all the masalas and salt and cook for 2 minutes.
8. When the drumsticks are half done, add the chopped mushrooms, mix well and allow to cook for about 5-8 minutes or until done.
Notes
1. Since mushrooms cook faster than drumsticks, I added the drumsticks first. If your drumsticks are tender, you can add both together.
2. You can add chopped tomatoes too, since I wanted a smother masala, I pureed it.
Until next time,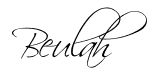 Share this post if you found it useful!