This is an easy and healthy breakfast option for kids. You can replace the peanut butter with nutella if your kids are not so fond of peanut butter. I prefer peanut butter and I make this often for myself, even if not for my kids.
PEANUT BUTTER BANANA SANDWICH
Preparation time 5 mins | Cooking time 5 mins | Serves 1
Ingredients
Bread slices - 4

Peanut butter - 4 tbsp

Banana - 1
Method
1. Take the whole wheat bread and spread 1 tbsp peanut butter on each slice.
2. Slice the bananas and place on top of the peanut butter.
3. Close the sandwich and grill for 5 minutes.
Notes
1. You can use any other fruit too.
2. Instead of peanut butter, you can use nutella too.
Until next time,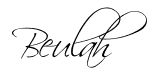 Share this post if you found it useful!